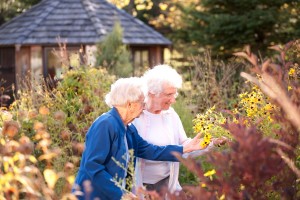 In Canada, retiring and growing old comes with unique health considerations that one does not consider in the United States. Particularly the cold is an important factor to consider for those who are aging. While making retirement plans and choosing the location where one intends to grow old, considering the weather, climate and temperature can make a huge difference in the quality of life one will have in their senior years. After all, exercising and walking are essential to the elderly, and cold, icy climates can present dangers and hazards. It is also very important that seniors have proper medical care, nutrition and exercise regimens.
When it comes to selecting the best possible location in Canada to retire, one should certainly consider the warmest places first as warm or mild temperatures are much better for old joints and bones, and create safer conditions for mobility. One will not find a place in Canada that is free from icy winter conditions, however, one of the least icy places in Canada is the Okanagan Valley in British Columbia. This region is situated in the upper most part of the North American Sonoran Desert and has warmer weather patterns than anywhere else in Western Canada. Senior homes in Vernon BC, Kelowna BC and Penticton BC are very popular places to age gracefully and make the most of your golden years.
The Okanagan Valley also has state of the art medical facilities and highly acclaimed doctors for the best in senior medical care. Situated in the heart of a gorgeous agricultural valley, surrounded by mountains and lakes, the Okanagan offers every kind of athletic activity to help seniors stay fit and active. There is plenty of sunshine in this location from April to September, and in the grayer winter months, temperatures are often above freezing. The senior community in the Okanagan is very prominent, and excellent support systems for senior nutrition, activities and social events is available to the elderly. There is unarguably no better place to retire in Canada than the Okanagan Valley.